Napoléon Bonaparte died on May 5, 1821. The 5 feet, 7 inches of his height was normal for his time, but the British newspaper cartoonists had him shown as much smaller for political reasons.
His famous "hidden hand" images were a broadcast signal of his links to the Freemasonry Brotherhood.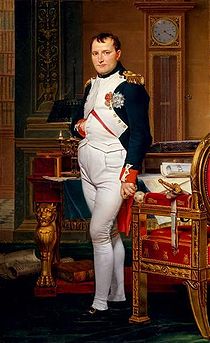 The Emperor Napoleon in His Study at the Tuileries
, by Jacques-Louis David, 1812. Below, when he was younger.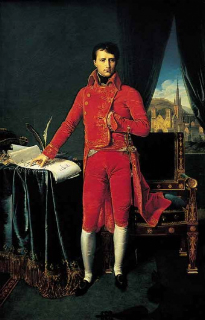 The following drawing demonstrates the "Sign of the Master of the Second Veil," (7th Degree Mason) from Duncan's
Masonic Ritual and Monitor
, 1866.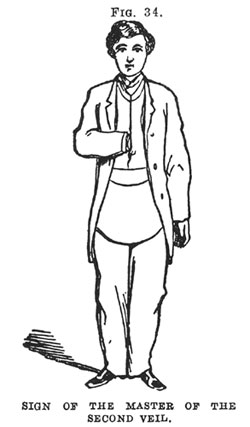 View other "hidden hand" examples,
here
and
here
.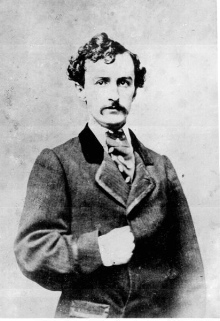 John W. Booth, whose membership among Masons is today mostly expunged.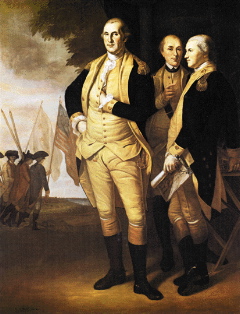 George Washington, whose Freemasonry membership is celebrated.
"The evidence in favor of a Masonic initiation previous to Napoleon's assumption of the imperial title is overwhelming:
The initiation took place in the body of an Army Philadelphe Lodge of the — Ecossais — Primitive Rite of Narbone, the third initiation of the 'Ecole Communique' being an advancement in that Rite. These initiations took place between 1795 and 1798." ~ J.E. S. Tucket, "Napoleon I and Freemasonry,"
Ars Quatuor Coronatorum
vol. xxvii (1914)